Many of us allow age to be an excuse to stop doing what we love, or to never try something in the first place. Bob Marsh, however, is not one who lets the passage of time diminish his drive. At the age of 88 he completed Run The Year 2018 solo in less than eight months, and is currently stacking up his 2,019 miles for 2019! We are so proud to count him among the RTY community and share his story.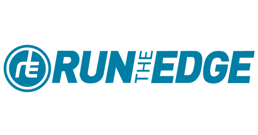 Physical fitness and health have always found a place in Bob's day to day life. He was born in a big city and spent the first 12 years of his life there until his family moved to a small farm in 1942. There, he would walk several miles every day and assist in rigorous chores. As a young man of 17, he enlisted in what became a long career in the Navy where he was obliged to pass annual fitness examinations. After he had started a family and settled down in Hawaii, his teenage daughter signed up for her high school's cross country team and they began running together in the evenings. Bob, 49 at the time, says that he actually began to enjoy it after three weeks! Unfortunately, his daughter suffered an injury and could no longer run, but Bob continued to run with his friend, Art Chartier. Art was also his local minister at the time, and is ten years his junior. After almost half a century of continued fitness, Bob conceded to try a marathon with his new running partner!
Bob and Art signed up for the Big Island Marathon with six months to prepare. They found a training guide and followed the schedule with precision and dedication, running an average of 10 miles a day. Bob ended up finishing solidly in the middle of his age group with a time of 4.5 hours. Soon after that, the pair decided to run the Honolulu Marathon, which was six months away, and followed their tried and true training schedule. Their second marathon together was also a success!
Shortly after the Honolulu Marathon, Art relocated to take a ministerial position at a church on the Continental US, leaving Bob with no one to run with. Not long after that, Bob's amazing wife, Merla, who was 51, felt a vocation to the church and decided to attend Seminary in San Francisco. Merla had to do four years of college where she excelled before being able to attend seminary. This led to four years of long-distance marriage during which Merla attended Seminary and graduated at the top of her class. Bob continued to run during this time, but missed having company both on his runs and at home. Once she had completed school, Bob retired and the family moved to Florida. The humidity and heat made it impossible for him to run outside, so he took a 10-year hiatus from running while they lived there.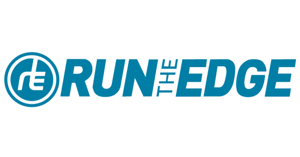 When they did return to Hawaii, Bob was no longer able to run and began walking for exercise. Unfortunately he was plagued by early signs of emphysema, which caused some shortness of breath. When they moved to Colorado in March of 2007, Bob found the time change difficult and was regularly awake at 4:00 am, so spent his mornings walking on the treadmill, waiting for the rest of the world to wake up. Despite the amount he was walking in his retirement, Bob did not participate in organized walking events until after Merla passed away in January 2015.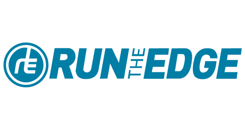 In March of that year he walked a 5k with his children where he was awarded for being the oldest participant in the race. A few months later, in May, he walked another 5k for lung cancer awareness, and was again the oldest competitor! Bob walked the same race twice more in 2016 and 2017, and was recognized for his age each time. In 2018, his daughter convinced him to sign up for Run The Year with her. His goal was to finish the challenge solo before his 89th birthday last August, giving himself just over seven months. He far surpassed that when he completed his first Run The Year in June 2018, with well over a month to spare!
Bob now lives in Highlands Ranch, Colorado where he continues to walk around his retirement community and maintain his physical health. His lung capacity is 130% what the average is for someone his age, and he has staved off the effects of his emphysema, keeping it in its early stages. He rises at 5:00 am most mornings, and walks three miles. Then he comes back to his house for breakfast and to read paper or do a crossword puzzle. After that he walks three more miles before returning for lunch followed by an afternoon of work or chores. Three afternoons a week, Bob walks 3 to 4 miles on the treadmill, and the other three days are for weight training. Sundays are his rest day and he says he's lucky if he walks 2-3 miles. With this schedule, and more spontaneous walking, Bob is able to count up a fair bit of distance each week. He is our most senior known participant in RTY2019, and we are so excited that he is doing the challenge!
Keep Running The Edge, Bob!