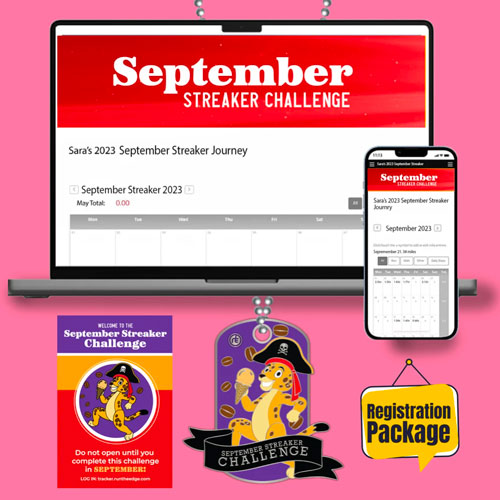 How it Works?
Starting November 1st, you can track your exercise streak in the RTE Tracker. As you string together consecutive days of exercise, you will earn new badges. Each badge enters you to win prizes at the end of the challenge.
The badges represent actual crazy holidays you can celebrate along with earning your badge. For example November 20th is "National Hug A Runner Day." Earn this badge on your 20th day STREAKING!
Thank you to you and your team. This idea seems so simple...but to execute at this level, is not. You all are really making a difference is so many runners lives and that is amazing! I am sharing this program/challenge with all my friends who run

…
Beverly J. | 2 year participant
I LOVE this organization and I really cannot imagine how 2020 would have been without the support that I receive here. I wish I had been here from the beginning but I can't change the past. Looking forward to year #3!!! Thank you for your kindness.
Annie Minshall

| 3 year participant
I'm very grateful to the Team. Times have been quite trying and difficult for the last two years. For me personally, it has affected me with depression. On my good days, I look to your program for motivation and I get outside whether by foot or cycling.
Nellie Malave

| 6 year participant