It's no secret that the world has been through a lot as of late and our health and wellbeing have been tested in ways many of us were unprepared for. Like so many of you, we have had to reframe our fitness journey and what each mile we log means. That is why, as the team at Run The Edge discussed what we could "do next," we landed on getting involved in an initiative aimed at improving individual fitness and wellbeing in a way that would directly impact individuals globally struggling in similar ways.
Through a very random series of events, we connected with 80Noir Ultra to create a global event and The JOGLE Challenge was born, our first mental health charity run. The goal: Use the miles you exercise from running, walking, swimming, or even hopping, to cover the 853.5 miles across the UK from John O' Groats to Land's End, all while raising money for two mental health charities. Simultaneously, 80Noir Ultra and "Daisy, the Hot Chocolate Trailer" will be traveling along the same JOGLE route, in-person, meeting with various communities and groups to break down mental health barriers and spread awareness on the connection between mental health, exercise, and dark chocolate.
Meet the Mental Health Charities
Active Minds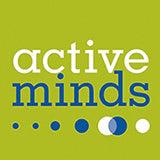 Active Minds
has been reducing the stigma around mental health and creating communities of support for the past 19 years through education, research, and advocacy. They are a national leader for young adult mental health advocacy and suicide prevention. Active Minds is present nationwide in over 1,000 schools, communities, and workplaces, including over 600 student-led chapters.
Learn more about their impact and mission.
Mind Over Mountains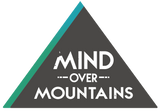 Mind Over Mountains
is a UK-based mental health charity offering immediate and accessible support through therapeutic outdoor experiences. The experiences range from one-day hikes to weekend retreats, bringing together professionally guided hiking, mindfulness, and time in the company of experienced coaches and counselors.
Learn more about Mind Over Mountains
.
How You Can Get Involved
Sign Up for The JOGLE Challenge
Register today for our first mental health run, walk, bike, swim, or hop and make your way across the UK! You'll follow a virtual course inspired by the famed JOGLE route from John O' Groats to Land's End in the Run The Edge Tracker! You can enter your miles manually or sync with Garmin, Fitbit, Strava, or Apple Watch.
Use the miles you cover daily to complete the distance solo or with a team of up to 10 friends (or strangers)!
The challenge begins on August 1st and you will have until December 31, 2022, to complete 853.5 miles. Register before October 31st and 50% of your digital registration will be donated evenly to the two charities.
Donate
We have a Just Giving page just for donating to the charities should you want to contribute more. At the end of the challenge, everything in the pot will be split evenly between Active Minds and Mind Over Mountains!
We hope you will take on The JOGLE Challenge with us! Each and every registration makes an immense difference and supports our goal of raising money for mental health charities and making a positive impact on the mental health of communities around the world. At the same time, you will be positively impacting your own mental health and wellbeing. A win-win if there ever was one!