At Run The Edge, we get excited when one of our virtual events coordinates with a live one. We announced at the beginning of September that we were partnering with Team Red, White & Blue for their fourth annual running of the Old Glory Relay (OGR) by raising funds via our Amerithon Challenge virtual event. OGR is an event that tasks over 70 teams to move a single American flag across the United States and Amerithon tasks participants to virtually exercise their way across the country. Yes, we thought it was a perfect fit too! :)
Running The USA For A Cause
On September 11th, teams started in Seattle, Washington and began the journey of covering over 4,600 miles with the American flag in hand. Over this past weekend runners covered over 200 miles of road through California on their way to their final destination in Tampa, Florida. It is an epic journey to run the USA ending on November 11th - Veterans Day.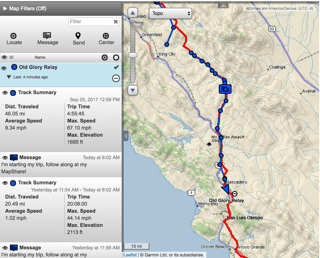 Just like any road race, support and cheers along the way make all the difference. We are encouraging our Run The Edge Family to cheer the over 3,000 runners participating in OGR in any way they can. You can follow the relay's progress via their LIVE tracker and join in on the conversation on social media. And of course, you can sign up for the Amerithon Challenge and know that up to 20% of your registration supports Team RWB while you take on the challenge of covering the country on your own time.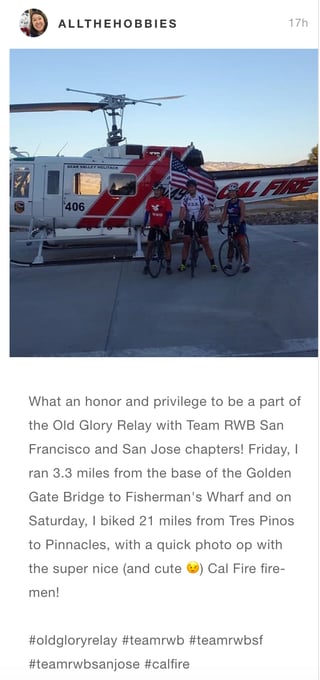 Remember, if you are already an Amerithoner and would like to support the relay and Team RWB, we will have a number of "Flag Days" where we will ask our participants to run with an American Flag, take a photo and hashtag both #AmerithonChallenge and #OldGloryRelay to support their cause. So cheer virtually, exercise and support in whatever way you can as we honor those who fight for us.