Welcome to Week 4 of the Un-Canceled Project 2, Run The Edge's free virtual challenge series that allows everyone to safely complete their canceled races, meetups, and events! In case you missed it, you can read about the last weeks' themes here.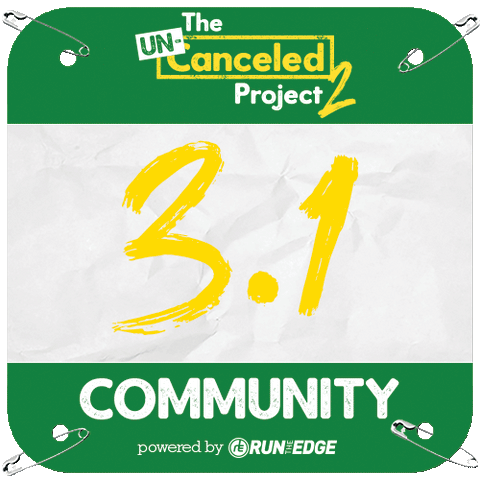 This week's un-cancelable human quality is a very obvious and extremely important one. Humans are naturally social creatures, and we rely on others around us for help, support, and guidance. We've all heard "no man is an island" or "it takes a village" in some form or another, and we have all had the experience of needing to seek aid from another person we trust. That's why we want to focus on Community this week. We have witnessed the importance of Community on global, local, and personal scales recently: whether that's the world coming together to weather this storm, an individual choosing to actively support local businesses, or ensuring that you make time to connect with faraway friends and family, Community is clearly extremely important to us!
This week,
share about the communities that give you strength and support
. Support the Un-Canceled community, and the others you belong to, with appreciation and participation.
We at RTE are so incredibly proud of the virtual community that you all have helped us create. We love seeing the way you encourage and support each other despite having never met in person!