We are well into November now, and you know what that means? That's right! Globally Organized Hug A Runner Day, aka G.O.H.A.R.D., aka Hug A Runner Day is right around the corner! As many of you know, Run The Edge celebrates this illustrious tradition by putting on our annual 5k for $5k Challenge! If you don't know what either of these things are, never fear. Read on to learn all about G.O.H.A.R.D. and the challenge that honors it.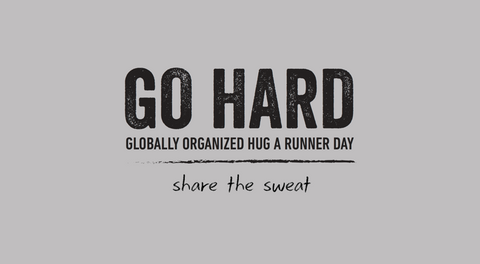 Everyone needs a hug every once in a while. Runners are no different! In fact, runners have managed to incorporate hugs into almost every aspect of our sport. A hug can convey any emotion on any occasion for any reason. Support, consolation, acceptance, celebration, and pride are just a few examples of what you can show with a hug! Did you just PR at a race? Big ol' celebratory hug coming your way! Did you have a great 3 mile jog this morning? Get in here for a hug, you earned it! Didn't do as well as you had hoped on your first trail race? Consolation hug, we're still proud of you.
On November 20th, we would like to bring the public's attention to runners and how deserving of hugs they are. If you're a runner, then great! Go find a consenting fellow runner to hug and share the sweat. If you're not a runner, and you still want to participate, that's also great! Go find a consenting runner and hug them just because. Hug A Runner Day is all about appreciation and enthusiasm for the running community, whether or not you run. Spread the love and #ShareTheSweat on November 20th!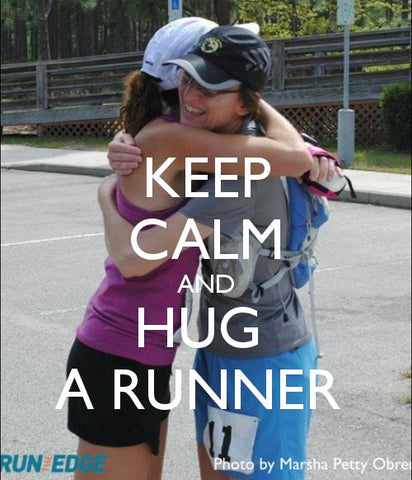 Every year to honor Hug A Runner Day, we at Run The Edge invite you to participate in our 5k for $5k Challenge! This means that on each of the 10 days leading up to Hug A Runner Day, we will be giving out $500 to one lucky winner who completes at least a 5k. That means that you have 10 chances to win $500 if you run a 5k for each of those days! All you have to do is register for the challenge, log into our tracker, and log your miles each day. If it's over 3.1 or more, you'll be entered into that day's drawing to win $500. Not only will we be giving you the chance to win, but we are also donating ALL registration proceeds to a charity partner.
This year, we have teamed up with the American Society for Deaf Children, and we are so excited to be working with such an outstanding organization! Their mission is to provide the families of deaf children with the latest information and resources in order to create environments in which these children can thrive. The ASDC focuses on empowering deaf children to strive for success, and share their brilliance with the world. Our medal for this year's Hug A Runner Challenge is inspired by the American Sign Language gesture for "hug" and we hope this drives all of you learn more about the amazingly diverse non-hearing community!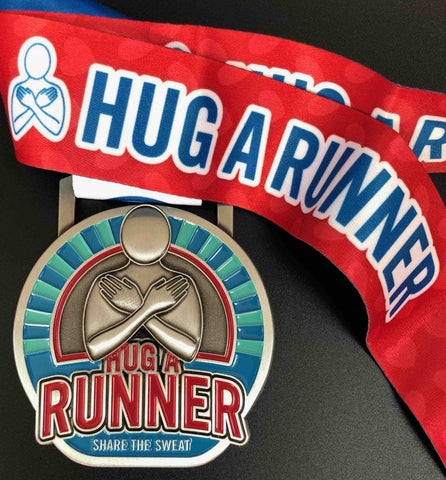 If you registered for Run The Year 2020 before November 1st, then GOOD NEWS, you are already registered for the 2019 Hug A Runner 5k for $5k Challenge! If you didn't, then STILL GOOD NEWS because you can register and still participate! Medals and shirts are not included in the registration, but they can be purchased separately or bundled with your Hug A Runner registration.
So go forth and celebrate G.O.H.A.R.D. by running at least a 5k between November 11th and 20th to support an awesome charity and have a chance to win some extra holiday cash. Have fun and good luck!
And if you need extra inspiration on how to hug runners, check out our three-part series on the subject: