Run The Edge's newest challenge is finally up and running! Literally. After nearly a year of dedication, teamwork, and collaboration, the RTE team is absolutely thrilled to present the FitLife Project! As the direct descendant of the Un-Canceled Project, the FitLife Project brings an entirely new take on virtual fitness to the running and walking community. Our mission is to make fitness more accessible, more motivating, and easier to maintain through a mix of inspirational and entertaining challenges offered in the FitLife Project.
The Un-Canceled Project was our response to last year's wave of shut downs and canceled events— we wanted to highlight the aspects of the running community (and the individuals therein) that were "un-cancelable," and we already had the perfect platform with which to do it! The Un-Canceled Project included weekly themes, mini challenges (such as wearing a certain color that week), and amplified virtual interaction between participants. It was a huge success and we knew that we had hit on something special. Just after the conclusion of the Un-Canceled Project in June of 2020, the RTE team decided to begin working on a virtual event that would include all of the aspects unique to the twelve-week challenge, but on an indefinite timescale. The FitLife Project is the result.
The FitLife Project now provides not only monthly themes that encourage those who take it on to focus on more than the physical side of fitness, but also very flexible scheduling features. There are several challenge "series" every month that can range from silly to profound, and distances within those series that can fit every individual's goals, life, and ability. The custom FitLife tracker allows participants to select a series, choose their preferred distance, and schedule that activity on whichever day they want to achieve it. Currently, events can be scheduled up to three weeks in the future and edited up to a week in the past, which helps streamline planning and leaves plenty of room for adjustment. Because life happens!
One of our primary goals with the FitLife Project is to bring an entirely fresh set of experiences every month to keep our community engaged and maintain the excitement around reaching milestones and taking care of your health. We realize that fitness and health are not one-size-fits-all and we want each person to feel that they can participate in a way that fits their life.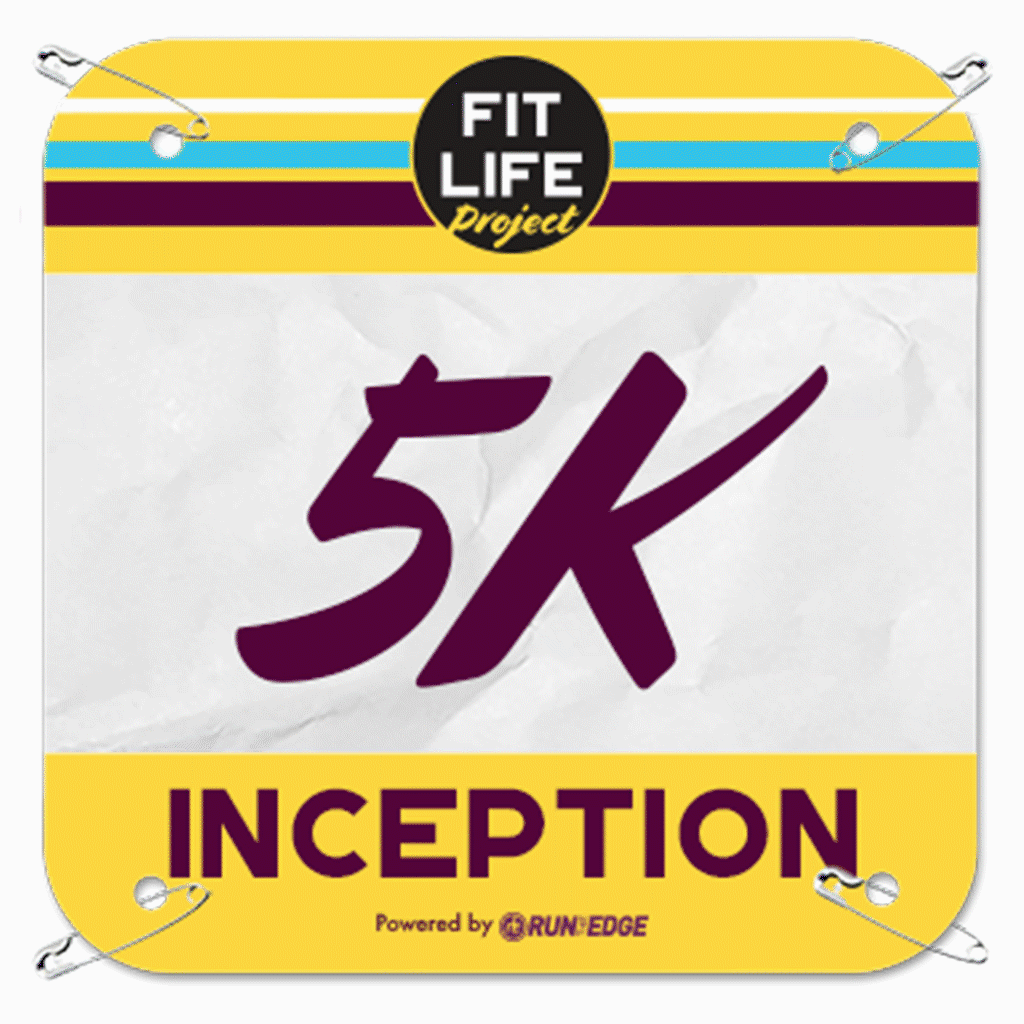 This may sound pretty complicated, but we make it as easy as possible in our custom-built tracker! Here's how it works:
We release new challenges every month that appear in the "FitLife Activity" dropdown menu of the "Schedule Activity" tab in the FitLife tracker. Find the section for the series you want to complete and choose your distance. For example, if you want to take on our FitLife Inception Series and focus on the theme of new beginnings and committing to a healthier lifestyle, you would navigate to the "Schedule Activity" tab, click on (or tap) the "FitLife Activity" drop down menu, and find the Inception Series. All of the distance options are available to everyone, so you can choose from 5k, 8k, 10k, 15k, Half Marathon, Marathon, and Ultra Marathon distances.
Once you have chosen an activity, a description will appear below explaining what the intention of that challenge is. After you have chosen your desired distance in the Inception Series, you can choose which day you want to complete it! Right under the activity menu, you'll see an "Activity Date" menu which will open a calendar. Simply select your preferred date and a greyed-out bib will appear on your tracker calendar on that day! The color will fill in when you complete the event.
Want to share what you're doing? There is a "Tell someone" field below the dropdown menus where you can enter the email addresses of friends and family to let them know how awesome you are for taking this on. Easy-peasy! All that's left to do is complete your distance on that day.
FitLife is truly customizable to your needs. You can repeat a distance in a series as many times as you want for as long as it is available, and you DO NOT have to complete all distances in a series. You can schedule one event a day for as many or as few days as you want! Though we should tell you that there may or may not be secret challenges that can only be unlocked by completing the available challenges. If you discover a secret challenge then you are a FitLife pro and we bow to your dedication!

We've also worked hard to make FitLife events unique. There are a few challenges that don't require you to complete a specific distance, but instead focus on the time you spend exercising. These are our "Face the Music" challenges, which are updated with new music every month! All you have to do for these challenges is walk or run for the duration of the playlist you choose. There are three different playlists that feature specific genres of music (some of them are pretty out there), so this is an awesome way to branch out and mix up your soundtrack. The minimum required distance needed to trigger the colored bib in your tracker is 1.5 miles. With playlists that are usually over 40 minutes long, this is possible even during a leisurely stroll!

Other challenges, such as our "Generic and Boring Series" will always be available and will never change. This particular series also offers a few shorter (and oddly specific) distances if you're just dipping your toes into fitness! Our Monotonous Mile is a great place to start if you're taking your first steps in your fitness journey.

We know our name contains the word "run," but we want to emphasize that walkers, treadmillers, ellipticallers, etc are always welcome in our challenges. Additionally, the distance you choose does not have to be completed in one go. As long as your cumulative distance on the day you scheduled an event is equal to or greater than the distance you selected, then the bib will color in! It is important to note that the FitLife Project, just like all of our other challenges, allows automatic synching with Garmin, FitBit, Strava, and Apple Watch/ Apple HealthKit so that you can focus more on your goals and less on your data entry.

And there you have it! Run The Edge's freshest and most unique project is ready for you to take it on. Though the challenges are updated every month, you can start at any time. We hope you love this project as much as we do! Keep in mind that this is a very new format for us, so any and all feedback from you, our beloved participants, is extremely helpful! Email us at info@runtheedge.com, leave us a review on the Run The Edge Facebook page, or post in the group to let us know what you think! Thank you so much for taking the time to read this and committing to living a FitLife with us!