WOW. What a year it has been. We feel that any statement about 2020 would be an understatement, so we will let you insert your own preferred expletives [HERE]!

We wanted to take a moment to bring attention to everything that you all have accomplished both in spite of and because of the zinger of a year we have had. You walkers, runners, treadmillers, hikers, movers, and shakers have surprised us at every turn, and we could not be more proud of you!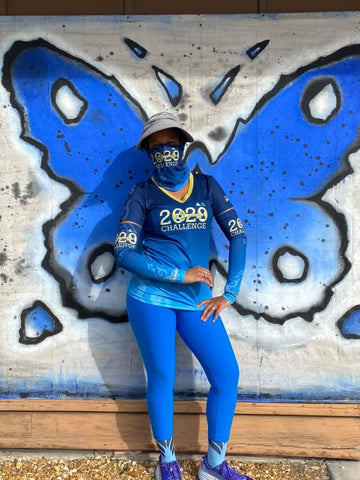 (Dione, looking FIERCE in her 2020 swag. Need a 'fit to get fit! From RTY2020 Facebook group)

We see you. We see all of your incredibly hard work. We see you smashing your goals during these unprecedented times and giving yourself grace when you have to adjust your expectations. We see all of you who are rising to the occasion and letting no excuses stop you from being your best selves. We see you supporting and encouraging others in our virtual community, no matter how rough this year has been for you. We also see you overcoming personal and circumstantial obstacles every single day!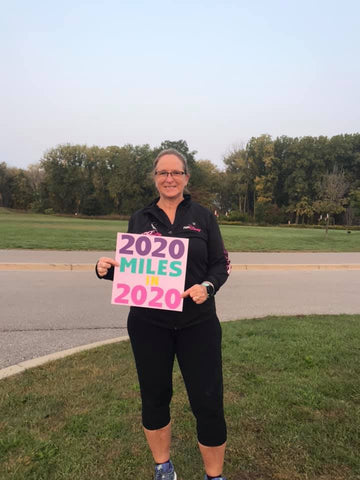 (Susan being amazing with her awesome sign. Way to go, Susan! From RTY2020 Facebook group)

As the saying goes, "The flower that blooms in adversity is the most rare and beautiful of all." (Fa Zhou, Disney's Mulan)

And boy, did you all bloom in adversity!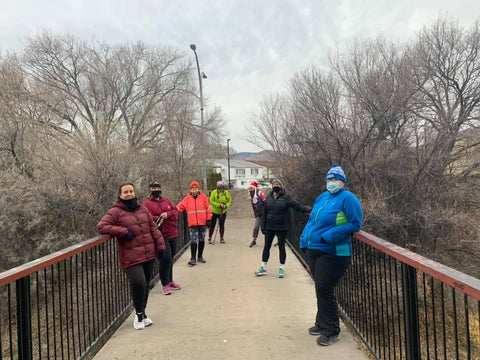 (Amy and her squad being safe, warm, and socially distanced! From RTY2020 Facebook group)

Maybe you took your first intentional steps of a walk this year. Maybe you spent more time outside racking up your miles this year. Maybe you didn't hit your goals for the year but you tried you best. All of that is HUGE! You are all AMAZING. Each of you inspires us and we are so humbled by all that you have managed to do.

You did lot let this year ruin you or dampen your spirits. In fact, you showed us how to take things in stride (pun intended) and turn these circumstances to your advantage. Couldn't go to the gym? You made time for outdoor activities! Didn't have a treadmill? You embraced putting in miles in all kinds of conditions. Couldn't attend an event you had been training for? You kept right on pushing yourself and setting new heights!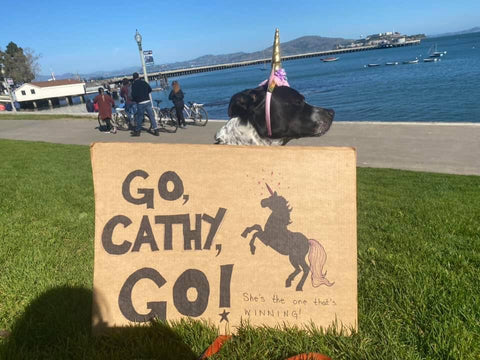 (Very good pup supporting Cathy! Go Cathy!!! From the RTY2020 Facebook group)

Congratulations from all of us at Run the Edge on a truly spectacular and difficult year. We are all hoping that 2021 eases up a bit so that we can focus on the challenges we actually signed up for!
We hope you all have a safe, happy, and healthy new year!

Sincerely,

The Run The Edge Team (Adam, Tim, Briana, Mimi, Sara, and Laurent)

Cover photo: Anjeanette C. in front of a beautiful landscape! From the RTY2020 Facebook group.