Welcome to Week 2 of The Un-Canceled Project, Run The Edge's free virtual challenge series that allows everyone to safely complete their canceled races, meetups, and events! In case you missed last week, you can read about last week's theme here.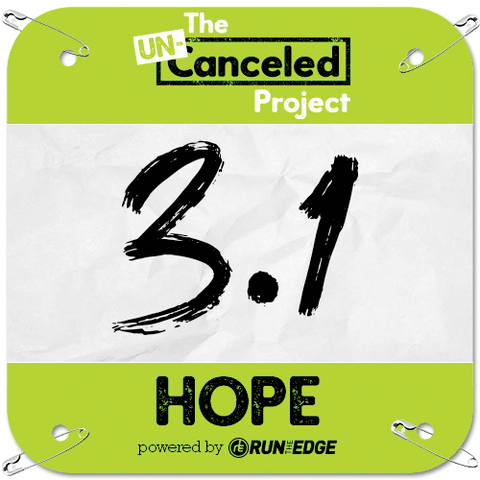 Our Un-Cancelable human quality of this week is an extremely important one right now. It is the ability to look forward and believe that the world will be better in the future. It is Hope. If we can hope, then we can pull through this dark time together and come out the other side. If we can hope, then we all have something that keeps us going right now. In the words of Helen Keller, "Although the world is full of suffering, it is also full of the overcoming of it." And we will overcome it.
What is something that makes you hopeful right now? Share what keeps you going with the community and help someone find their own source of hope. We at Run The Edge hope that you all stay healthy, happy, and motivated through this challenge, that summer will bring back regular events and races, and that we will emerge from this global crisis as a stronger global community with more empathy and compassion for others, and much more. We could go on forever!