Welcome to Week 6 of the Un-Canceled Project, Run The Edge's free virtual challenge series that allows everyone to safely complete their canceled races, meetups, and events! In case you missed it, you can read about the last weeks' themes here.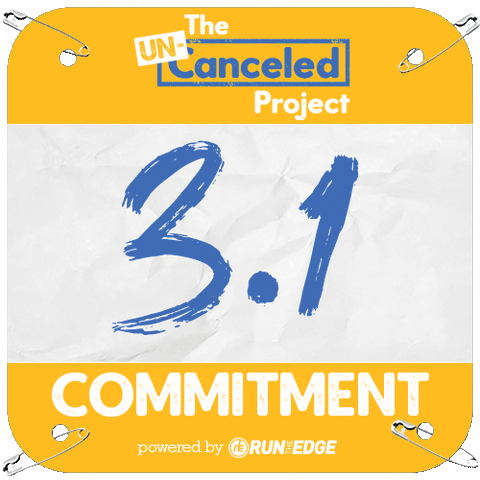 This week's un-cancelable human quality is a doozy. It's a part of us that shines best during adversity, it's what makes our goals achievable, and it's what allows us to be strong when we can't find our own strength. This quality is Commitment. Now, commitment may not be the most glamorous aspect of being human, but it is one of the most important. Our commitment is what determines our success. Commitment convinces us to get out there and devote ourselves to our goals even when we don't feel like it. Commitment to our family, our community, and ourselves keeps us aiming higher and trying harder. Right now, commitment is extremely important as we reevaluate our lives amidst a global pandemic and adjust to our new version of normal. What can we stay committed to? What new commitments do we need to make moving forward? This week, make and share a new commitment. What will you do coming out of this crisis to be better?
The Run The Edge team is committed to bringing you only the BEST virtual challenges, keeping you motivated, and doing what we can for our local and global communities.