Motivation is easy. Consistency is hard. But it is consistency, not motivation, that will yield results. Anyone can be motivated to do almost anything, but if no action comes from your motivation, then it becomes nothing more than a good idea.
To be of any use at all, motivation must lead to consistent action; it can help you start to develop daily sustainable habits that lead to the changes you want to make. Motivation will ultimately wane, and there is where consistency and discipline must take over. No matter how big your goal, you can achieve it through small, consistent actions!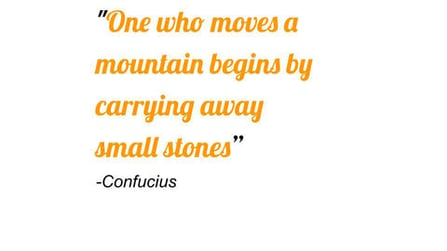 Our fitness challenges are based on the assumption that you are already motivated. If you weren't motivated, you would not even be considering taking a fitness challenge that may have your friends and family questioning your sanity!
We know you are already motivated, we just provide the framework for consistency. Our challenges are designed to have a clear goal, chart your progress, and reward achievements along the way. They are fun, interactive ways to turn fitness into a habit and your motivation into action, and you can mix and match them to suit your precise needs.
Depending on the type of motivation that brings you this far down the page, let's look at which of our challenges are the most likely to help you develop consistent, long-term, and even life-changing actions.
Our Epic Challenges: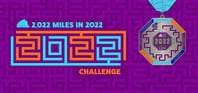 Run The Year® 2,022 Miles in 2022: This year-long challenge asks you to run and/or walk as many miles as are in the year. You can set your individual goal in the tracker to be 500, 1000, 1500, or all 2,022. You can also divide the miles among a team of up to 5 people to finish it together.
>>>This is the ideal challenge for people looking for a New Year's Resolution that will last. RTY will have you going further in a year than you ever thought possible.

Amerithon Challenge: This challenge allows you to "exercise across America" from the Golden Gate Bridge to the Washington Monument. Run/walk/bike/swim/hop to accumulate miles and virtually move across the country. Recruit some family and friends to tackle this challenge together in a team of up to 8 people.
>>>This is the perfect challenge for people wanting to add biking or other activities to get miles. Amerithon has no deadline to finish so after you finish with your team, you can keep on going and finish it solo as well!
Our "Consistency" Challenges:

The FitLife Project: This is the perfect compliment to take on alongside one of our longer challenges. The FitLife Project allows you to schedule and complete as many daily challenges as you like. We load a host of new (and sometimes hilarious) challenges into the project every month. You can select a different one each day and earn a badge for your trophy case if/when you complete it.
>>>This is a great challenge for people who want daily goals, badges, adventure mixed with a touch of humor. The FitLife Project will have you racking up more miles in a month than you ever thought possible.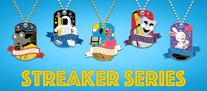 Streaker Series: Every other month we host a streaker series that asks, "How many days in a row can you exercise?" The minimum is 20 minutes of exercise or 1 mile per day to keep your streak alive. The longer you streak, the more badges you earn. The more badges you earn, the more chances you have to win great prizes in our live drawing each month.
>>>This challenge is excellent for people who need a jump start or fitness reset. In one month, you will have made fitness a daily habit in your busy life.
We know you are already motivated. The question is, Will You Take Action?
Try one of our challenges or take them all at the same time: you can count your miles for multiple challenges simultaneously! Each challenge is completely unique with plenty of fun and surprising features.
We believe our challenges will help you turn your motivation into consistent action and pave the path to achieving your goals!