Have you ever wondered who is answering your emails when you send a question to info@runtheedge.com? Are you curious about who builds and maintains the custom RTE Tracker that makes our challenges so awesome? Do you lie awake at night wondering what mastermind could have created the celebration videos? Look no further. All of your questions will be answered right here! Read on to discover more about the five amazing individuals who make Run The Edge the small but mighty force it is today!
First up, we have the inimitable Briana Boehmer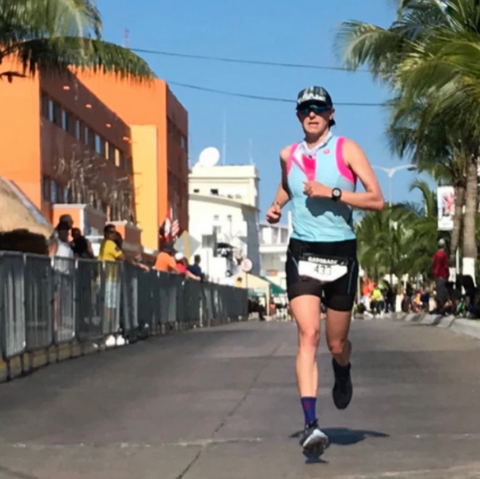 Office nicknames: Bri, Bri-Face, The Face, Cat Mom, Saint Briana
Who she is: An incredibly hard working, intelligent, type A boss lady.
What she does: Mainly try not to drive everyone crazy (feebly) while doing all the things that help keep the lights on. Our website, I built that. Our email marketing and customer service platform, I manage that. Basically, I wear a lot of hats :) I care deeply about treating our customers like they are family and having a best-in-class product that reflects that goal.
Official job title: COO

Unofficial job title: The Godmother, Operations Jedi
Secret passions: I truly love "coaching". I have managed business operations and assisted in business mentorship for over 14 years, and taught Entrepreneurship to business majors (I continue to mentor venture pitch competitions every semester). I've also been coaching individuals athletically for over 18 years (a long-time passion). I love helping people reach their goals and realize potential, which is why I also love small business so much. I secretly geek out on business finances and think it would be fascinating to be a short seller. If I could own a cat sanctuary and a bakery all in one, I would.
2020 goals:
Finish a book I'm writing (I know, I know, everyone is writing a book...but mine is a children's book and I don't have kids, so it's bound to be amazing).
Find a way to spend less time in front of a computer screen and not feel guilty.
Learn to let go of the people I can't please.
Still find a way to explore in 2020. Every year my husband and I find adventures that have us doing or seeing something we haven't yet. My 2020 odysseys have thus far been canceled, it's high time I find replacements :)
Next up is our one and only developer Kelsey Dutton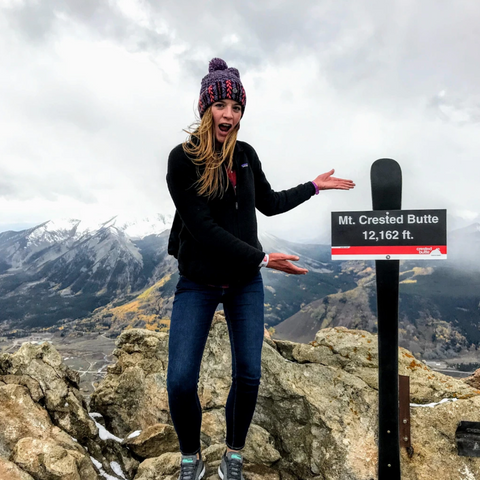 Office nicknames: OP, Opie, Oatmeal Pants, Kels
Who she is: A wicked-smaht, technologically advanced lady and the only reason our tracker works.
What she does: In technical terms, I manage the database, infrastructure, frontend, and backend of the app, I handle ops and technical customer issues. If you think of our Tracker as a house, I am in charge of the cleaning, remodeling, quick fixes (duct tape and chewing gum), and building of new things: ad-ons, floors, finished basements. My goal is to keep tweaking, pouring concrete, hanging drywall, and painting walls so that we can all be proud of the home we've built for our users.
Official job title: CTO

Unofficial job title: Tech Witch, Computer Whisperer, Knower of Things, Software Druid
Secret passions: The mountains are my passion. I could spend hours looking at maps, route finding and big mountain planning. Running feels like the other half of my heart most days. I am in pursuit of the perfect cup of coffee. I care about community. I am a member of Great Old Broads for Wilderness. I help maintain and promote an environmental activism blog and strive to be low/zero waste personally as well as through Boulder Food Rescue (once a week I pick up food grocery stores are going to throw away to deliver to organizations who can use them).

2020 goals:
Professional: Start writing down and sharing what I've learned and am learning about how technology works.
Home: I have some big home improvement projects this year and in 2021. My house was built 40 years ago and hasn't seen much of an update since I moved in. This year's focus is largely on the backyard but I also plan to replace the stair banister. Maybe I'll get to framing my basement but that we'll see how quickly I run out of money and/or energy.
Personal: Read 20 books in 2020 (I'm on book 11) and meditate 2 minutes a day.
And one of our founders, the office dad Tim Catalano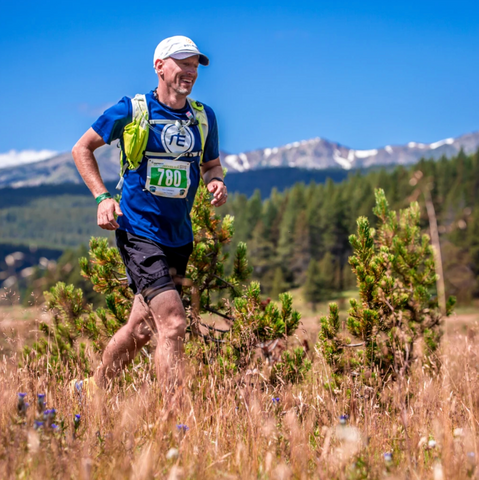 Office nicknames: Papa Earl, Old Man, Timo, Tiiiiiiiiiiiiiim, Timothy
Who he is: The creative genius behind RTE and all of our challenges.
What he does: I mostly assist in operations from answering customer emails, to shipping, to website changes, and marketing. I basically do anything that Briana tells me to do. I also really enjoy being a distraction at the office by interrupting other people hard at work. I feel it in my responsibility to keep the office fully stocked with dad jokes and horrible puns.

Official job title: Founder and CEO

Unofficial job title: Stress Bucket, Resident Curmudgeon
Secret passions: I am a beekeeper who also likes to fly RC airplanes. I love gardening, playing the guitar, rock climbing, and the occasional Ultra Marathon although I don't enjoy training for them.

2020 goals: Well, these all changed with the pandemic but now I am focused on enjoying a different reality with less hustle and bustle.
My goals would be:
Finishing up some long overdue house projects.
Trying to find a better work/life balance.
Read at least 10 books this year. I am on #5.
Appreciate the the good things all around me and really be present in the current moment.
The other founder, and resident Olympian Adam Goucher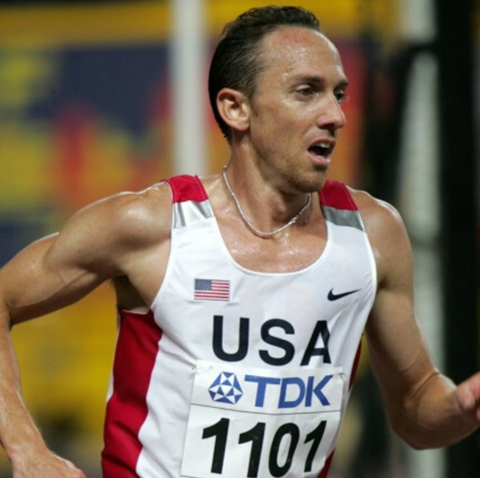 Office nicknames: Dadam, A-adam, Bossman
Who he is: The business end of RTE and the creator of all of our super inspirational videos!
What he does: I take care of the majority of the financial things, like making sure everyone gets paid on time, benefits are funded, and making sure all the bills are paid.
I also create the celebration videos in our Tracker for our participants, for all the milestones, races/distances that they accomplished. Other than that I usually do the things no one else wants to do, like reminding Tim to take a shower, use deodorant, brush his teeth, etc.
Official job title: Founder and CEO

Unofficial job title: Boss
Secret passions: I don't know that I have any secret passions, but I do love learning new things especially when it comes to projects around the house. I'm passionate about clean sport. I'm on the Board of Directors for Clean Sport Collective, which is a nonprofit organization focused on the pursuit of clean sport and athletes through the absence of performance enhancing drugs. I love hanging out with my wife and son. I love running, working out, playing the drums, good food, good wine and mastering the perfect cocktail.

2020 goals:
Build the treehouse that I promised my son over a year ago that I would build.

Spend more quality time with my son.
Finish cleaning / organizing the garage.
Work on my overall physical health. Getting my body back to functioning correctly after decades of intense training that broke me down. I took my body for granted and now I'm paying the price.
And finally, the baby of the RTE family, Mimi Otto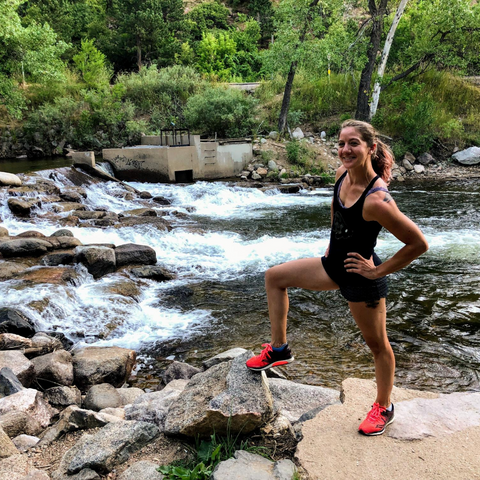 Office nicknames: Mimo, Meems, Meemers, The Memestress, Little Lady, Millennial, Young'un
Who she is: The token millennial required in any startup office setting.
What she does: I take care of all of the social media posts, interactions, and content. If you've read an RTE blog in the past two years, there's a good chance I wrote it! I also edit emails and any writing on our website to make sure it sounds good! I also help respond to emails and questions, and make sure that I can help you with any tracker issues.
Official job title: Content Marketing Manager
Unofficial job title: High Priestess of Social Media, Gladiatrix of Marketing
Secret passions: I rock climb, snowboard, read voraciously, and write self-consciously. I also love traveling and learning new languages, so when I'm not risking life and limb in the Rocky Mountains, I can be found on the other side of the Atlantic! I am also a massive Tolkien nerd and will gladly bore you to death with minutiae of Middle Earth lore and legend.

2020 goals:
Finish the outline for my fantasy novel.

Learn Welsh.

Lead climb an intermediate outdoor sport route.

Keep track of how many books I read in a year (12 so far).
Now you know who's who at Run The Edge! We hope we have the chance to interact and get to know more of you over the course of our challenges! Don't be afraid to reach out to us with any questions, comments, concerns, or concepts. We love hearing from you!
---