When she was in high school, Mary participated in numerous school activities including basketball, volleyball and track—so it's no surprise that she was in better physical shape than most of her peers.
In her twenties, Mary found the man of her dreams and got married. After their wedding, Mary let go of healthy eating habits and exercise routines since she no longer had to worry about fitting into "the dress."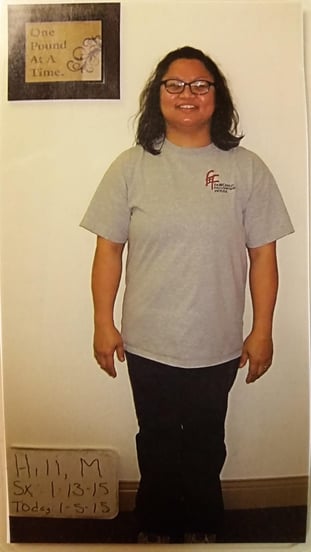 It didn't seem like a huge change, but Mary found herself relaxing with her husband and going out to eat often. She was thoroughly enjoying her newlywed bliss to it's fullest, until she suddenly became very sick. Out of nowhere it felt like she had mononucleosis or a severe cold, and she was chronically thirsty and lethargic. She went to the doctor anticipating a fast-acting remedy, but instead learned that her symptoms were signs of a much bigger problem.
After analyzing her bloodwork, the doctor diagnosed Mary with type 2 diabetes. She immediately started taking oral medications several times a day. She continued her prescriptions through her first pregnancy but after having her second child, Mary's blood work worsened and she added insulin shots into the mix.
Pill bottles started taking over spaces in her house. She felt like an elderly person every time she looked inside her medicine cabinet; her personal pharmacy, full of multicolored pills of all shapes and sizes. She even replaced the eggs in her fridge with insulin.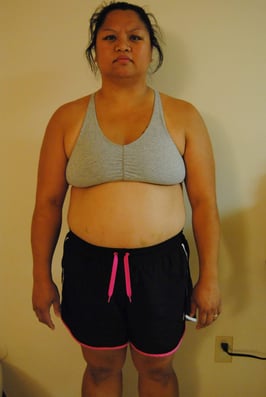 After several years of fighting, her doctor finally determined that her declining health demanded a new kidney or new pancreas. Mary suddenly saw herself faced with an ultimatum: get better or get an organ transplant. Desperate to avoid the transplant list, Mary begged her doctor to think of another solution—and luckily there was one: gastric bypass surgery.
Weighing her choices, Mary opted for the surgery, which limited her meal sizes and pushed her into a weight loss regimen. Her doctor suggested exercise as a way to get healthier faster, so she hopped on the treadmill and started walking.
Slowly at first, Mary walked, adding more and more distance until she could run. She didn't find it difficult to start running with her extreme motivation and determination. After weeks of running, she found that taking rest days was actually harder than the running itself. What kept Mary going was the drive to challenge herself to "stick with it." She certainly wasn't about to give up now! Instead she continuously pushed towards becoming stronger and healthier—for herself.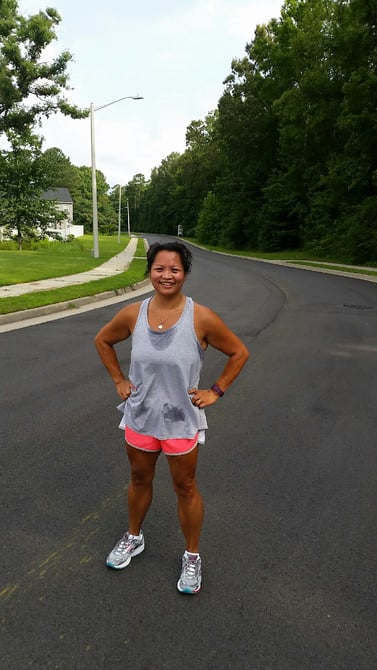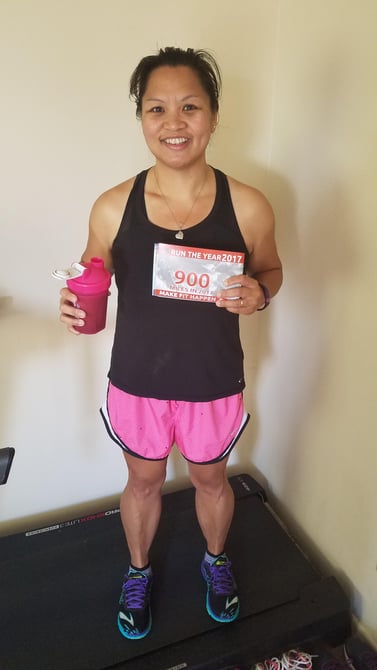 Mary keeps running now because it challenges her constantly and allows her to take pride in her accomplishments. Never worried about labeling herself as a "marathoner" , she knows that her training reflects that of a real runner. She joined the Run The Year 2017 challenge and has already completed over 1,000 miles so far this year! Plus, she's now a 5K fanatic.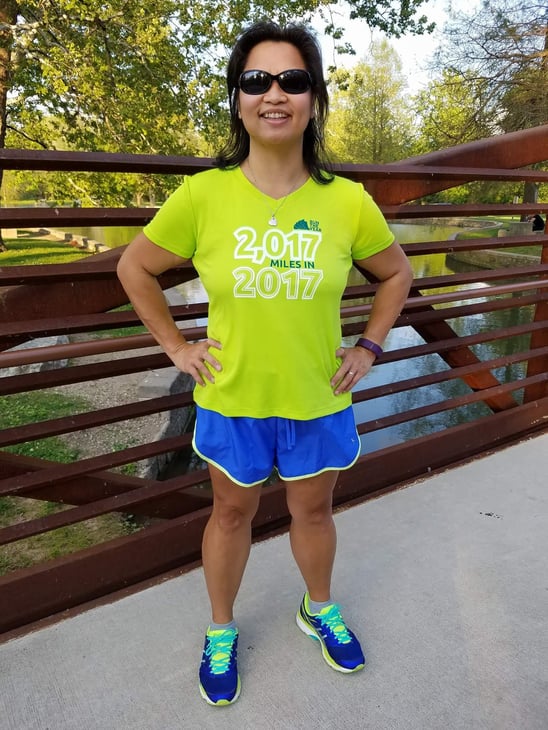 "Now, I wouldn't know what to do without running," Mary told us. "Running has truly become therapy; a great anti-depressant. I thoroughly believe in the runner's high and I love that there are always goals you can set for yourself."
Between working her weekend hospital shifts, leading a Bible study group, taking college classes, and supporting her kids in school—she always makes time to run.
"I do not find it difficult at all to balance running and working out into my schedule. I have made it my schedule."
So what are Mary's rules for sticking to it?
✦ Never miss a Monday.
✦ Run at least 3 days a week.
✦ Run nothing less than a 5K
These rules hold Mary accountable for keeping her promise to herself and continuing her fitness journey.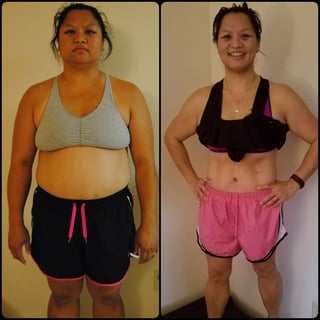 "Most people think that because I had the gastric bypass it's an instant fix for weight loss and health issues but it's not. I have to work everyday at my food choices and stay motivated to work out."
With her new diet and workout schedule, Mary has now lost over 80 pounds since her surgery. She's completely medication-free and feels better than ever!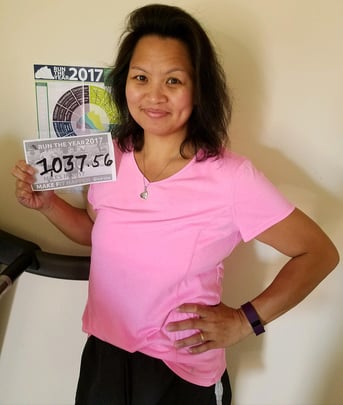 After her exciting journey to a healthier lifestyle, Mary continues to motivate herself and others. We asked her what she would say to her former self if she could, and her answer is inspiring:
"You are truly capable, and have always been. Your body won't stop, it's your mind that's making you stop. Run with heart and remember why you started."
---
Mary Hill's Transformation Story | Photos provided by Mary Hill
Written by Emily Scraggs
Do you have a transformation story?
Share it with us here: info@runtheedge.com