You may have noticed that our visuals look extra-snappy lately. That's because we have welcomed a new team member to Run the Edge! Meet Sara, our official full-time graphic designer! Sara has been making us look good since 2018, but now she works even more closely with us doing in-house graphic design for all of our aesthetic needs. We could not be more excited to have her insight, input, and humor among us now!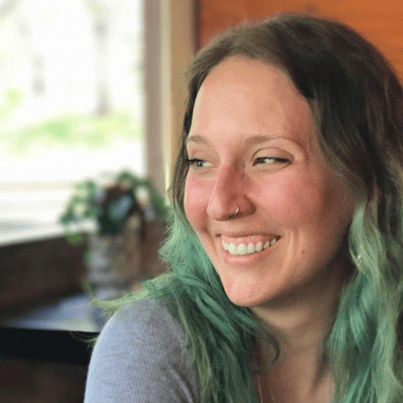 Sara was born in New Hampshire, but having parents in the military meant that she grew up all over the place. She spent her childhood in Germany, North Carolina, and lots of places around the US before settling in Wyoming during her high school years. Like many of the RTE team, Sara competed in high school track and field events, and joined her team at the state event her senior year. While she may not have been the fastest runner, she was NOT slowest and finished second-to-last. It's a claim to fame for which we commend her!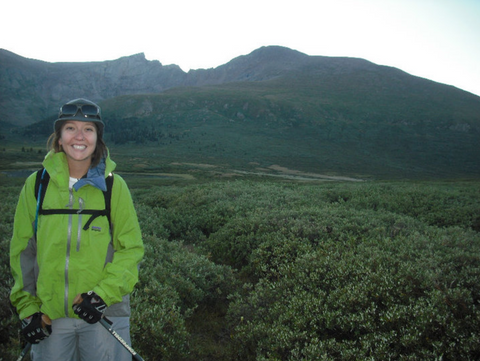 After completing high school, Sara started her first job at Sierra Trading Post and, following her passion for art, attended a local college to study fine arts. Working her way up the ranks at STP, she became proficient in editing photography and was tasked with creating magazine layouts and print content for catalogues. While working in catalogue design, Sara met her husband, Curtis, and relocated to Fort Collins, Colorado, where they still reside with their two adorable daughters!

Sara started her own freelance graphic design business after being laid off once Sierra Trading Post was acquired by another company and made the transition from working in print to creating in digital mediums. Curtis happened to be working at the same company as our very own Briana, so when Briana asked him if he knew anyone who could do graphic design, he knew exactly who to recommend! Sara and Briana stayed in contact even after Briana left the company to join RTE. Briana enlisted Sara's help for some design work on Run the Year 2018, and Sara has been a key part in our brand's look ever since! She has helped us bring t-shirts, cards, beanies, sunglasses, and virtual challenges to life. We were so excited to finally add her as a full time member of the team in 2020!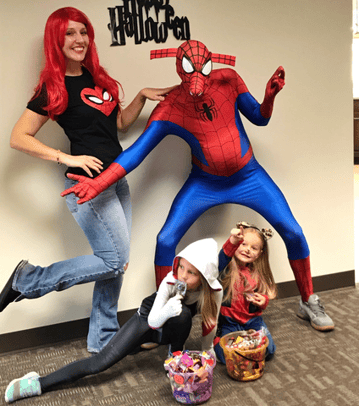 Sara is just as excited to be part of Run The Edge as we are to have her. She is looking forward to helping us improve not only our aesthetics, but also our products, events, and the experience of our participants! She has also noted how excited she is about the infectious eagerness that permeates our work environment, as well the alignment between the company mission and the efforts of every member of the RTE team. Our eagerness to share fitness with the world and walk the walk has made Sara feel more comfortable with fitness and sharing her goals! "Working here has exposed me to a healthier lifestyle," she said, "I don't feel like I have to be the best athlete ever in order to get excited about my own exercise!" The gentle encouragement and lack of competition and comparison that we try to emulate in our challenges is a core part of every aspect of RTE, and Sara is here for it!

We cannot wait to see what she helps us create! Keep an eye out for her artistic touch in everything we do!